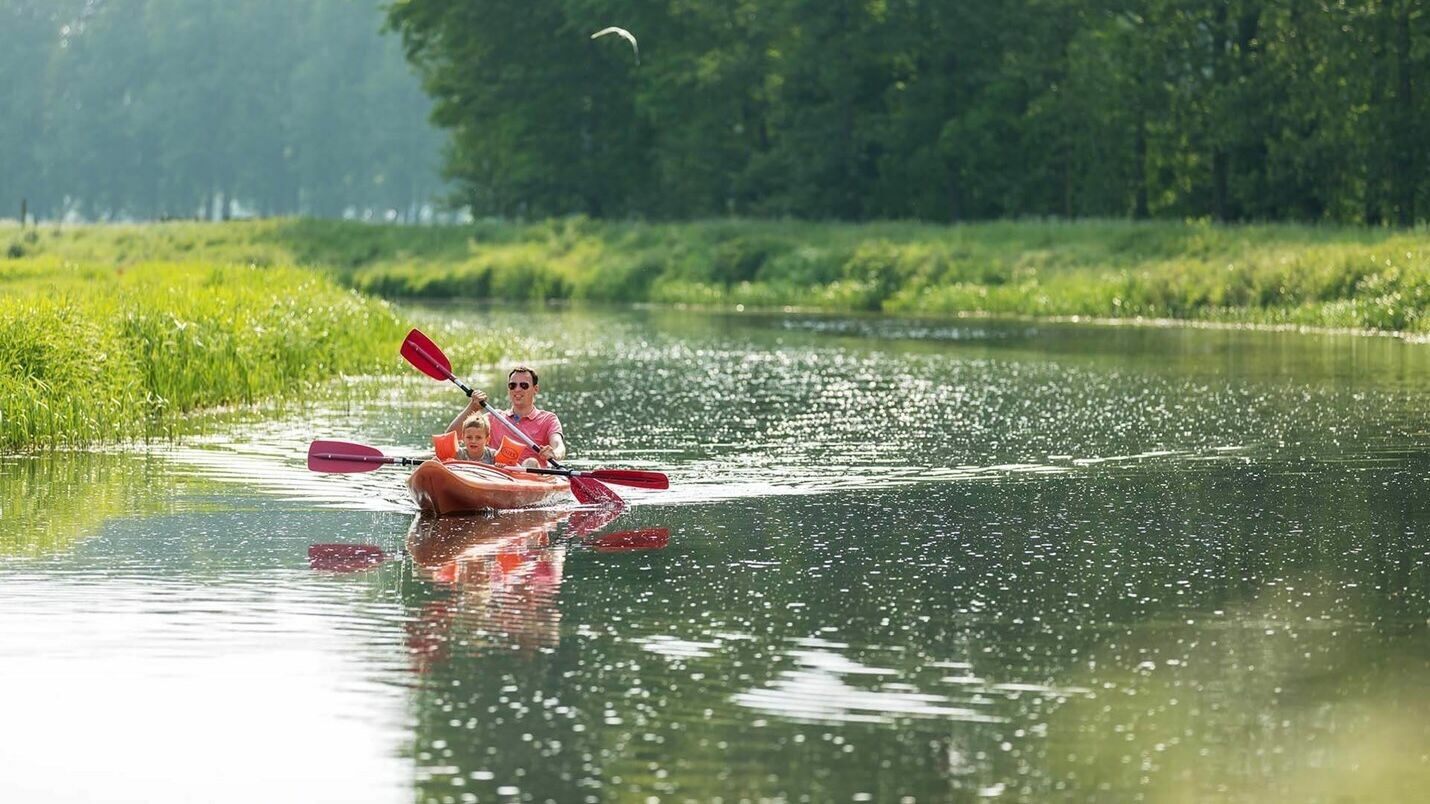 Camping Gelderland
A Holiday close to home is always a good idea! Gelderland is the largest province of the Netherlands and is known for its historic cities, cozy rural villages and of course de Hoge Veluwe. Gelderland offers something for everyone, this versatile province will certainly surprise you!
2 campings found in Gelderland
De Twee Bruggen
Netherlands - Gelderland - Winterswijk
Indoor as well as outdoor pool
Luxury mobile homes and lodge tents Holiday available
Located in the middle of the National Landscape Winterswijk
Sat 09 Jul - Sat 16 Jul
Before £1,262.28
Now £1,085.50
Sat 09 Jul - Sat 16 Jul
Before £1,452.23
Now £1,239.19
Sat 09 Jul - Sat 16 Jul
Before £947.14
Now £815.69
Eiland van Maurik
Netherlands - Gelderland - Maurik
Beautiful (indoor) swimming pool with water playground
Countless facilities for young and old
Located in the heart of the Betuwe
Other great campsites for you
De Schatberg
Netherlands - Limburg - Sevenum
Indoor and outdoor pools complete with slide
Full entertainment programme
Located on the stunning North Limburg Peel
Klein Vink
Netherlands - Limburg - Arcen
Great swimming pool and indoor playground
Animation team for kids
Located in the middle of nature
Roompot Beach Resort
Netherlands - Zeeland - Kamperland
Subtropical pool paradise with indoor bath
Many sports facilities and water sports
Sandy beach just 10 minutes away
campings Gelderland
Winterswijk has an extensive and diverse center, shopping enthusiasts will love it here. In addition to many stores you will also find cozy cafes and beautiful historic streets. De Hoge Veluwe are well known, thousands of tourists come here every year. The beautiful nature here is overwhelming!
Culture lovers are also good in Gelderland, there are many museums that are worth visiting. The Dutch Open Air Museum in Arnhem is the best known! Go back in time and experience how the Netherlands has changed over the years. In the vicinity of the camping you can make beautiful cycling and walking trips and find several historic cities, including Arnhem and Nijmegen.
Our camping in Gelderland
We have one of the top campings in Gelderland in our offer: de Twee Bruggen in Winterswijk. This very complete camping in de Achterhoek has a lot to offer for young and old. They rightfully belong to one of the 5-star campings in the Netherlands. There are many modern facilities and the animation team provides a lot of entertainment. Under the guidance of Bart, Klara and Babs the children are entertained and fun activities are organized.
Our accommodations
On de Twee Bruggen we have our luxury mobile home the Vision Lounge and the lodge tent Holiday. Both lounge accommodations are very popular and are equipped with a comfortable lounge sofa with cushions. The Vision Lounge has three bedrooms, a covered wooden terrace, satellite television and a dishwasher. The lodge tent Holiday is placed on a wooden terrace that can always be closed off with a fence. The lodge tent is very spacious and equipped with a very complete inventory.
For glamping in the Netherlands you don't have to look any further. Book your next holiday in one of our lounge accommodations on de Twee Bruggen! Whether you book a weekend, midweek or week at a campsite in Gelderland? You will come home rested from a wonderful holiday in the Netherlands! Would you like more information about camping in Gelderland? You can always call us or send us an e-mail, we will be happy to help you!