Camping Norcenni Girasole Club
Central and Southern Italy - Tuscany - Figline Valdarno
2 large swimming pool complexes with lagoon pool
Great restaurants and soundproofed disco
Visit the cities of Siena, Pisa and Lucca!
About Norcenni Girasole Club
Just a stone's throw from Florence, in the heart of Tuscany, you will find family camping Norcenni Girasole Club. With two pool complexes, trampolines, mini-quads, horse riding, scooter hire and a climbing wall, among other things, you won't have a minute to get bored. Camping Norcenni Girasole is large and lively but you'll be amazed by its calm and relaxing atmosphere. The view from the camping far surpasses any other camping in Tuscany or Italy. The height variations of the terraced site create stunning views over the surrounding hills and vineyards.
Two large pool complexes with a lagoon pool.
At the heart of Camping Norcenni Girasole Club, is the lagoon pool with its various pools, a slide, jacuzzi, sauna and even an indoor pool. At the top of the camping, there is a large children's pool, with a soft floor and gentle slides. Two extra lagoon pools were recently added, along with a half-size Olympic pool, 300 extra sun loungers and a new Wellness Point. You can even take part in aquarobics classes! Don't fancy walking to the pool? The camping train will transport you around the site!
Plenty of facilities and sports opportunities
There's everything you need at Norcenni Girasole:
- Find complete calm in the wellness centre on the camping, book a massage or beauty treatment and enjoy a Turkish steam room.
- Sport fans can enjoy the facilities, such as tennis courts, basketball court, football pitch, mini-golf and even an archery area.
- Genuine adventurers can find a mini-quad track, climbing wall, bungee-trampolines and a tree safari course at Norcenni Girasole too. There is also a range of other facilities for table-tennis, table-football, pool, air-hockey and computer games!
- Enthusiastic riders can head for the stables which cover six hectares.
- An excellent entertainment programme and the disco ensure that both young and old have plenty to do all day (and into the night). The disco is completely sound-proofed so you don't need to worry about noise.
From an Italian ice-cream bar to a fish stall with terrace
This stunning camping in Figline Valdarno is constantly being updated. The camping has a pizzeria, buffet restaurant, delicious à la carte restaurant and an ice-cream bar with a wide range of Italian ice-cream. The lower area was recently fitted out with a new take-away restaurant, fabulous deli, a bakery and a fish stall with terrace. A new supermarket and convenience store round it all off.
Organic food
Norcenni Girasole Club has also launched a new concept called ANTS (Activity, Nature, Training, Sense) which unites sport, relaxation and holidays. This is a separate holiday park within Norcenni Girasole which focuses on fitness and organic, responsible food.
Visit picturesque villages and taste Chianti
Norcenni Girasole Club lies in the Chianti region, a gently rolling landscape with picturesque villages and, of course, vineyards where you can stop to try a glass of Chianti. Dotted around this enchanting environment, you will find cities such as Siena, Pisa, Lucca, San Gimignano, Volterra and Florence, about 30 km away. These cities are like living, breathing, open-air museums. If you'd prefer to leave your car 'at home', you can take the train from Figline, go on an excursion organised by the camping or hire a bike or scooter on site. Tip: the Vespa museum in Pontedera is well worth a visit!
This stunning camping in Tuscany, Norcenni Girasole Club, can be booked direct, online. Find out more about our accommodation!
About the campsite
Suitable for: Babies and toddlers, Children (5-11 years), Teenagers (12+)
Distance from Calais: 1427 km
Campsite size: 1012 pitches
Nearest town: Figline Valdarno, 5km
Pets: Allowed on the camping, but not in our accommodation
Wifi: available in some areas of the campsite (free of charge)
Nearest airport: Florence 54km, Pisa 114km, Bologna 135km
Additional tent: not allowed
At Roan on this campsite
Barbecue: gas (griddle with lodge tent Woody)
Roan-children's bikes (0-6 year): no
Roan couriers: yes
Our accommodations at Norcenni Girasole Club
Supreme Lounge
Air con/decking/Sat TV/dishwasher
Roan's most luxurious accommodation
Big lounge sofa and decking with slatted roof
3 spacious bedrooms for max 7 persons
Excellent Lounge
Air con/decking/Sat TV
The most popular Lounge accommodation for years
(Semi-)covered decking with superb lounge sofa
3 full-sized bedrooms for up to 7 persons
Excellent
Air con/decking/Sat TV/dishwasher
Most popular Roan accommodation
Includes semi-covered decking and private BBQ
3 bedrooms for up to 7 persons
Camping map
Curious about our places at Norcenni Girasole Club? View our campsite map directly!
View map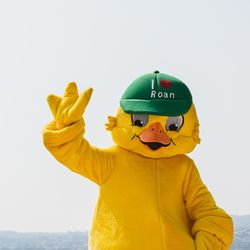 Norcenni Girasole Club - Beautiful campsite, warm welcome!
Accommodation was clean, bottles of water and a pack of drinks in the fridge were also very refreshing. Beautiful deck with roof, dishwasher, TV and beds not so ridiculously hard. In short, a wonderful holiday!
Similar campsites
Baia del Marinaio
Italy - Tuscany - Vada
Pool with a long slide and kiddies' bath
Bungalow tents near the lovely swimming pool
Stunning beaches of Vada within walking distance
Etruria
Italy - Tuscany - Marina di Castagneto Carducci
Lagoon pool with slide and separate kids' pool
Accommodations on lovely shady pitches
Beautiful Marina di Castagneto just a walk away
Rosselba le Palme
Italy - Tuscany - Portoferraio
Fun swimming pool complete with slides
Bungalow tents are located on shady pitches
Visit the friendly harbour town of Portoferraio
Swimming Pools
Swimming hats not required
One or more slides at swimmingpool(s)
Slide(s) in children´s pool
Children's pool
Laguna pool(s) 5/15/20 - 9/15/20
Sun loungers at swimming pool
Multiple outdoor pools heated
Several swimming pools
Sauna
Shorts allowed
Heated outdoor pool
Wellness center
Swimming pool 4/9/20 - 10/4/20
Swimming pool heated & covered if necessary
Open from 25/04
It is possible that not all facilities / amenities are open during the low season. The given start dates and end dates for swimming pools and entertainment are subject to change. Some facilities / activities at the campsite require you to pay a small fee.
Facilities
Disco at the campsite
Excursions
Cash point
Internet point
Hairdresser
Safety deposit box hire
Games room
Games room
Mini train (fee charged)
TV room
WiFi: available in some areas of the campsite (fee charged)
Children's play area
Roan Preffered pitch
Charging station electric car
Sports/activities
Air-hockey
Aquarobics
Basketball
Beachvolleyball
Pool/Billards
Tree climbing park
Bike hire
Fitness
Climbing wall
Mini golf
Horse riding
Scooter rental
Table tennis
Tennis
Trampolines
Football
Table football
Mini quads
Entertainment
Day and evening entertainment 4/9/20 - 9/15/20
Children's club
Children's disco
The entertainment programme is usually limited during the low season
Shops
Bazaar
Several shops
Newspaper stand
Well stocked supermarket
Communal toilet and shower facilities
Disabled bathrooms
Disabled toilets
Children's sanitary facilities
Drying facilities
Washing machines
It is possible that not all facilities / amenities are open during the low season. The given start dates and end dates for swimming pools and entertainment are subject to change. Some facilities / activities at the campsite require you to pay a small fee.
Distance from Calais: 1427 km
Nearest airport: Florence 54km, Pisa 114km, Bologna 135km
Lodge tents
Lodge tent Woody
Douche/toilet/covered decking
Camping experience with all conveniences
A tent with its own douche and toilet
3 sleeping cabins, up to 6 persons