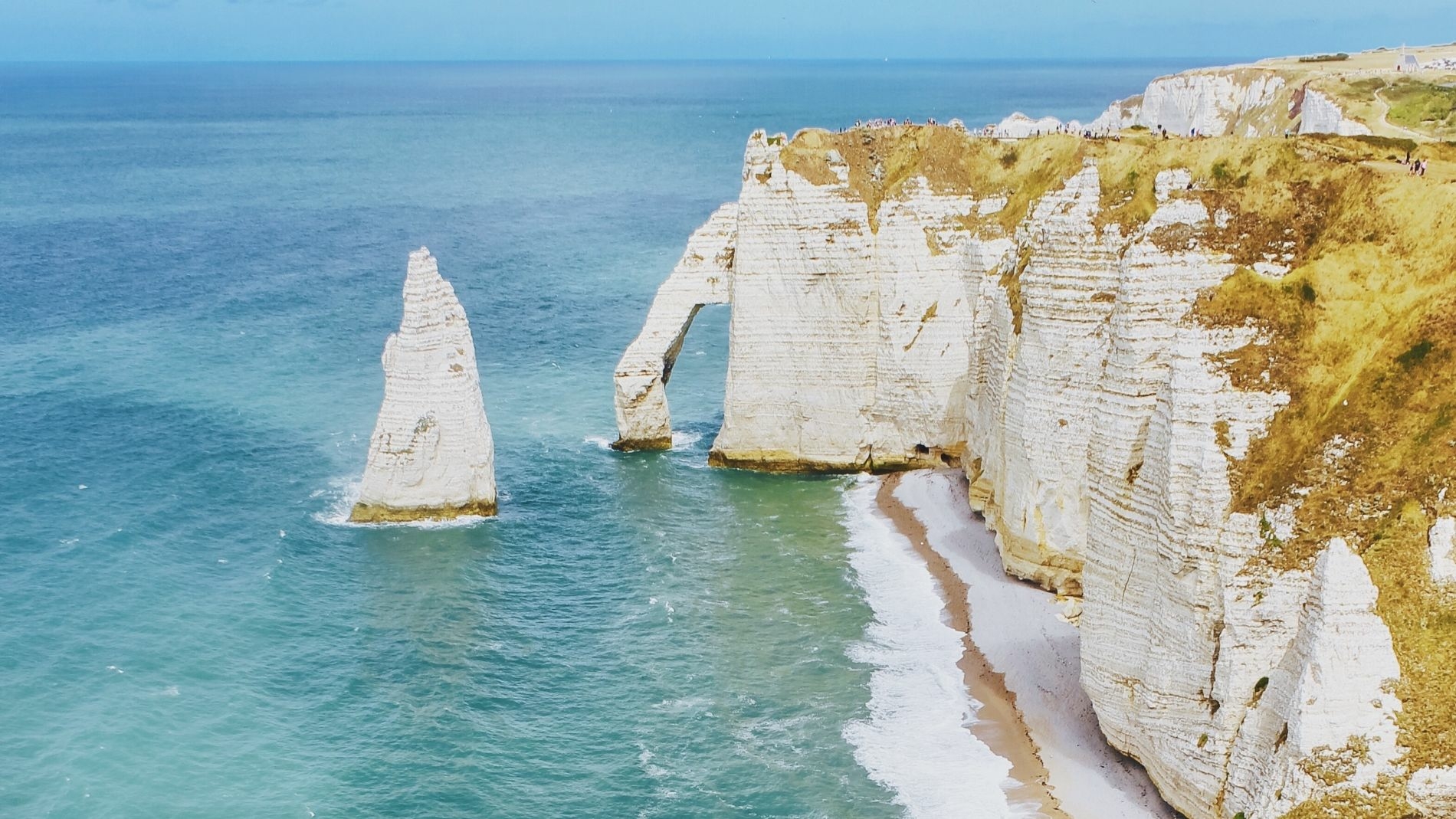 Camping Normandy
Normandy is a region in the North-West of France. Known for its quaint, picturesque villages, this region played an important role in World War II. A region steeped in history, Normandy is the popular choice for those of you who enjoy exploring the past.
0 campings found in Normandy
Explore Normandy
One of the main attractions in Normandy is where the Allies landed, the famous D-day beaches. Be sure to visit Utah Beach, Omaha Beach, Gold Beach, Juno Beach and Sword Beach, you won't regret it! One of the most beautiful places in Normandy is Honfleur, which is only about a half hour's drive from our campsite. If you are planning on exploring the area, then Honfleur is a place you simply cannot miss!
Normandy is not only famous for its rich history from World War II, it is also renowned for its magnificent landscapes, rugged cliffs and charming villages. Normandy has something to offer everyone!
Our campsites in Normandy
La Vallée campsite is the obvious choice if you are going camping in Normandy! Popular for its great facilities, La Vallée is one of the best campsites in Normandy. La Vallée boasts a lovely swimming pool where guests, young and old, can enjoy hours of fun. And that's not all, there are also plenty of other fun things to do, including tree climbing, football, tennis and archery!

La Vallée campsite is located a mere 900 metres from the beach. You can also drive to the beach at Houlgate. To round off a great day at the beach, you can treat yourself to a delicious meal at one of the cosy restaurants in this friendly village.

You will certainly enjoy yourself at our Normandy campsite.
Our accommodations
Stay in one of our luxury mobile homes when camping in Normandy. Our luxury three-bedroomed Casa Allure Lounge mobile home is the ideal choice for a great camping holiday. This deluxe mobile home is equipped with a semi-covered wooden lounge decking, complete with a top-of-the-range floating parasol. Of course, this luxury mobile home also comes with air conditioning.

We have the perfect mobile home available for small families who enjoy camping in Normandy! Our two-bedroomed Casa Adria mobile homes come fully equipped with all the luxury you need, including a wooden decking with a wooden roof. And of course, air conditioning is also included.

If you have any questions about a camping holiday to Normandy, please call us or email us. Our experienced staff is waiting to help you!