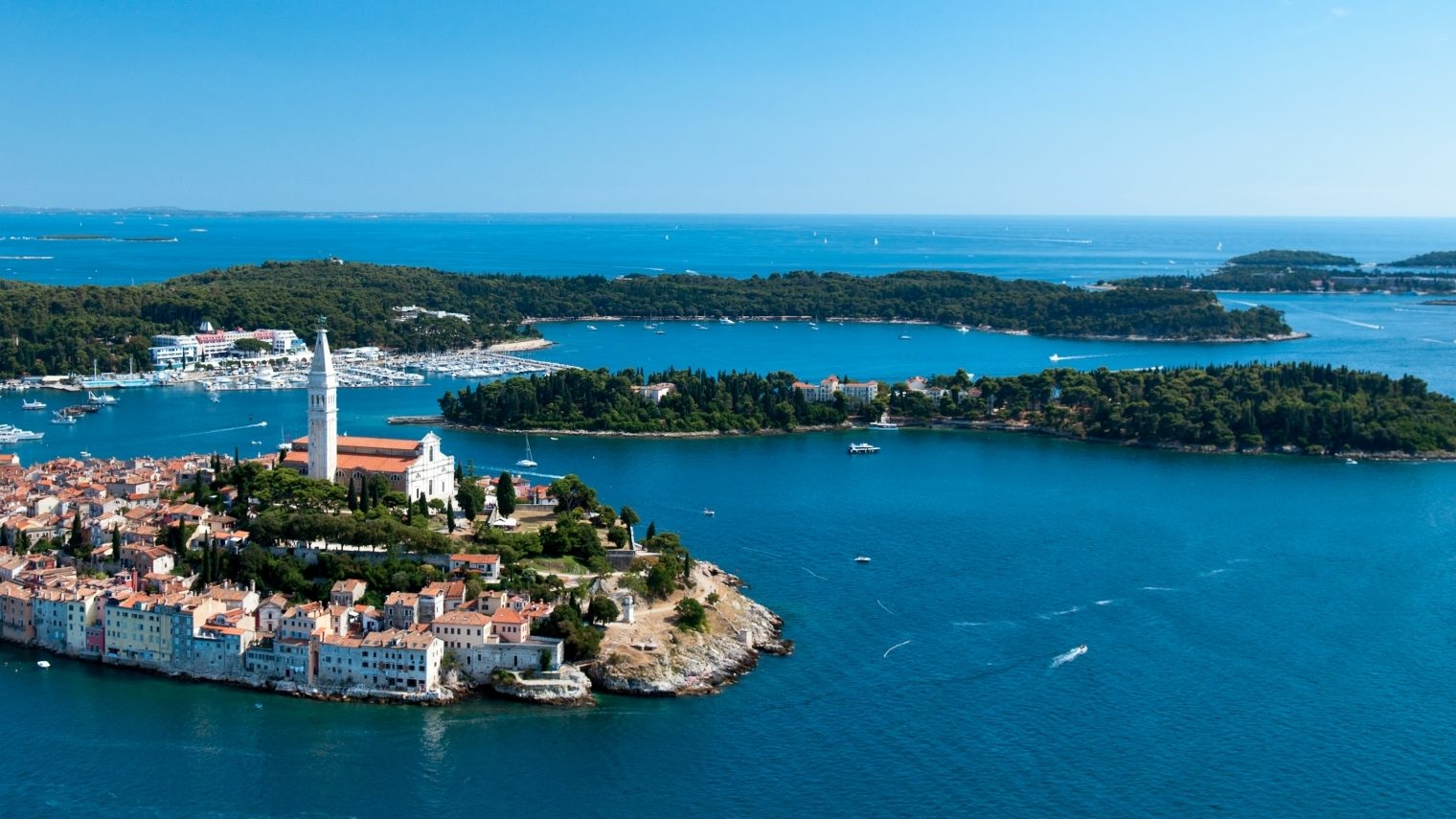 Camping Istria
Istria is a magnificent region with a wealth of natural treasures, including lush, green fields, rugged countryside and quaint little towns and villages. The natural, untouched beauty of the Istrian coastline is blessed with a plethora of islands and bays, just waiting to be explored. Istria used to belong to Italy and is a region steeped in history and culture. There are so many Italian influences and remnants from the past that you will undoubtedly notice during your holiday in Istria.
10 campings found in Istria
Bijela Uvala
Croatian coast - Istria
In total 3 pool complexes with children's pools
Cosy restaurants and bars at the campsite
Tourist train to the charming village of Porec
Lanterna Premium Camping Resort
Croatian coast - Istria
Big pool with kiddies' pool and water features
Accommodations located near family pool
Only 20 minutes by car from bustling Porec!
Bi Village
Croatian coast - Istria
3 pools with sliding walls and kiddies' pools
Roan accommodations are close to swimming pools
The magnificent city of Pula is 7 km away
Park Umag
Croatian coast - Istria
Swimming pool complex with waterfall and jacuzzi
Mobile homes on immaculate, spacious pitches
Visit Istralandia aqua park!
Zelena Laguna
Croatian coast - Istria
Fine swimming pool complex with sea view
Access to all facilities at Bijela Uvala
Catch a water taxi from the campsite to Porec
Vestar
Croatian coast - Istria
Pool with separate kiddies' bath and spray park
Great entertainment for children
Visit the picturesque villages of Motovun
Valkanela
Croatian coast - Istria
Large pool complex with 3 lovely swimming baths
Good campsite restaurant and pizzeria
Just 10 minutes from 'Aquacolors' water park
Santa Marina Boutique
Croatian coast - Istria
Super swimming pool with pirate ship for kids
All facilities are top grade
Visit the bustling harbour town of Porec
Polari
Croatian coast - Istria
Fine swimming pool with a large water playground
Tents on shady pitches near the beach
Friendly Rovinj is just a few kilometres away
Stella Maris
Croatian coast - Istria
Beautifully swimming pool with kids' pool
The campsite is part of the luxury Stella Maris Resort
The campsite is part of the luxury Stella Maris Resort
Similar campsites
Belvedere Trogir
Croatia - Dalmatia - Trogir
Swimming pool with a view of the azure blue sea
Many facilities and fun entertainment programme
Historic city of Trogir just 10 minutes away
Zaton Holiday Resort
Croatia - Dalmatia - Zadar
Fabulous pool complex with fun water features
Shopping promenade & restaurants at the campsite
A short walk from the picturesque village of Nin
Solaris Beach Resort
Croatia - Dalmatia - Sibenik
Aqua park with water features and slides
Located right on a beach, 4 kilometres long
Visit Krka's famous waterfalls!
Our campsites in Istria
We have a selection of campsites available in Istria, carefully hand-picked just for you! Our range includes campsites with many facilities, as well as friendly, family establishments. The choice is yours! All our campsites in Istria are conveniently located right on the coast and they all have their own pool facilities so you can be sure that your kids will have the time of their lives!
Our accommodations
We offer a wide choice of accommodations at our campsites in Istria. Our Supreme mobile home is the epitome of luxury! The Supreme model boasts a decking of no less than 27 m2, furnished with a comfortable lounge sofa and a dishwasher. The decking is also equipped with an electrically-operated panel, which allows you to decide whether you want to sit in the shade or the sun.

We also have an extensive range of three-bedroomed mobile homes. These mobile homes are all fitted with free air conditioning, a decking and satellite TV. Some campsites in Istria also have mobile homes with dishwashers or sea views. You can also opt for our two-bedroomed mobile home at Valkanela campsite.

Lodge tents are available. In addition to our mobile homes and lodge tents, we have fully-equipped tents available in Istria. Our tents are all equipped with a water-permeable ground mat and a gazebo.

Are you finding it hard to choose a campsite in Istria? If so, feel free to call us or send an email. Our experienced staff will be glad to help you to find a suitable campsite!