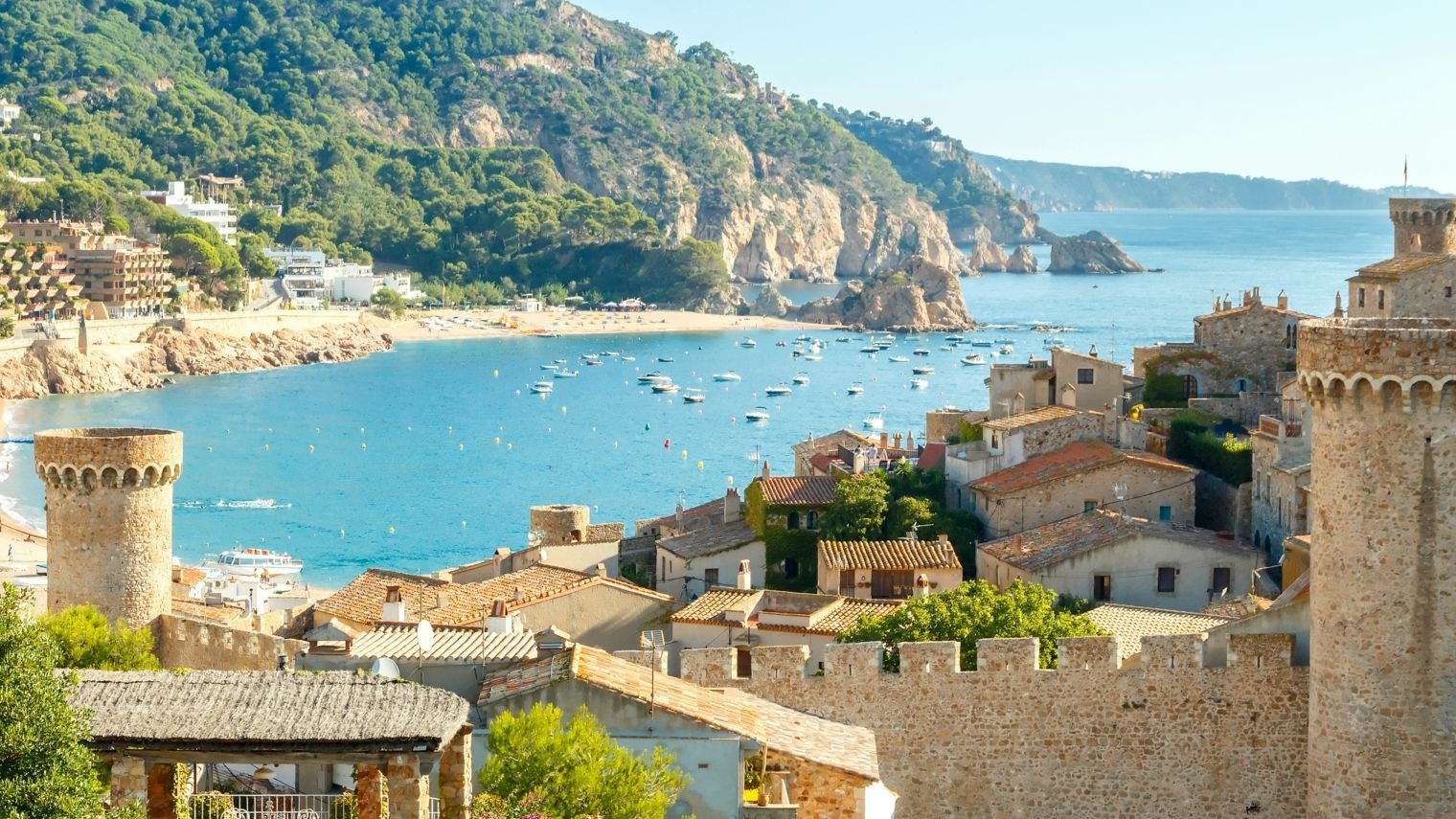 Camping Costa Brava
The Costa Brava is a popular holiday destination in Spain thanks to its wonderful climate, stunning beaches and excellent swimming facilities! Here you can relax on the beach and soak up the sun, then go for a refreshing dip in the cool sea. Along the Costa Brava are plenty of interesting places to explore, including Tossa de Mar, Platja d'Aro, Blanes and L'Estartit. You can also go on an excursion to the magnificent city of Barcelona, if you like.
6 campings found in Costa Brava
La Masia
Spain - Costa Brava - Blanès
2 fine pool complexes with children's baths
Accommodations 5 minutes' walk from the beach
In the middle of the new centre of Blanès
Cala Canyelles
Spain - Costa Brava - Lloret de Mar
Swimming pool with 2 great new slides
Fun playground and entertainment for kids
Picturesque Tossa del Mar is located nearby
Playa Brava
Spain - Costa Brava - Playa de Pals
Nice swimming pool with lawn and children's pool
Mobile home'y położone na zacienionych stanowiskach
The village of Pals just 5 km away
Valldaro
Spain - Costa Brava - Platja d'Aro
Beautifully landscaped and with many amenities
Playa d'Aro is located less than a kilometre away
2 swimming pool complexes with large grassy areas
Cala Gogo
Spain - Costa Brava - Platja d'Aro
Fabulous swimming pool complex with 5 slides
Mobile homes near swimming pool with bar
Platja d'Aro resort is 30 minutes away on foot
Sat 09 Jul - Sat 16 Jul
Before £1,415.97
Now £1,277.57
Thu 07 Jul - Thu 14 Jul
Before £1,476.41
Now £1,331.96
Sat 09 Jul - Sat 16 Jul
Before £1,579.15
Now £1,424.43
Bella Terra
Spain - Costa Brava - Blanès
Ample children's pool with a fun water playground
Mobile homes on beautiful pitches near the pool
Within walking distance of the lively town of Blanes
Sat 09 Jul - Sat 16 Jul
Before £1,301.14
Now £983.84
Mon 04 Jul - Mon 11 Jul
Before £1,270.92
Now £961.18
Mon 11 Jul - Mon 18 Jul
Before £1,888.25
Now £1,424.17
Other great campsites for you
Playa Montroig Camping Resort
Spain - Costa Dorada - Montroig del Camp
Great swimming pool complex with 4 large pools
All mobile homes are located in attractive rows
Cambrils and Reus are a short distance away
Bijela Uvala
Croatia - Istria - Poreč
In total 3 pool complexes with children's pools
Cosy restaurants and bars at the campsite
Tourist train to the charming village of Porec
Altomincio Family Park
Italy - Lake Garda - Valeggio sul Mincio
Massive pool complex with various slides
Mobile homes arranged in attractive rows
Picturesque Peschiera just 10 minutes away
Our campsites on the Costa Brava
We offer a wide range of excellent campsites on the Costa Brava. All our campsites on the Costa Brava have swimming pools. And most of our campsites are situated right on the coast. Our campsites all have good sports facilities, including tennis courts and soccer fields. Our sports enthusiasts will be delighted by choice of amenities at our campsites!
Our accommodations
We offer Supreme Lounge mobile homes at a campsite on the Costa Brava. This luxury mobile home is equipped with free air conditioning and satellite TV, plus USB port, so that you can always watch your own videos or listen to music. The Supreme Lounge mobile home also features a large, covered, wooden decking with an adjustable louvered roof. Enjoy a delicious cup of coffee freshly-made from your own Nespresso coffee machine or create delicious meals on your own luxury XL griddle. Stay in one of our Supreme Lounge mobile homes and you are bound to have an unforgettable holiday on the Costa Brava!

Another option is our Prestige Lounge mobile home. The Prestige Lounge mobile home features a large, partially-covered, wooden decking, complete with a deluxe parasol and large couch where you can relax and unwind. It also comes with satellite TV, free air conditioning and a separate toilet. All these luxuries and comforts are there to guarantee you an unforgettable holiday, one you richly deserve!

We offer you a selection of Roan mobile homes on the Costa Brava, including our Vision Lounge and Verde models.

Would you like to know more about a campsite on the Costa Brava or perhaps some more information on our mobile homes or lodge tents? Feel free to contact us.