3-star campsite
A 3-star campsite ensures you of good facilities and entertainment. How lovely is it when you can enjoy spacious pitches, well maintained bathroom facilities and for instance WiFi. In most cases a 3-star campsite also has a swimming pool, a restaurant and a shop. Discover Roan's 3-star campsites in Europe.
Other great campsites for you
3- star campsite in Italy
Pizza, a fresh cappuccino and of course a gelato every day: on a campsite in Italy you know that you'll be spoiled for delicious food and drink. Enjoy the Italian nature and culture during your holiday on a 3-star campsite. For example on campsite Spiaggia e Mare on the Adriatic coast. This campsite is ideal for families because our accommodations are situated close to each other and there is all kinds of fun stuff to do. There is a pool, a playground and of course the beach.
Campsite Le Pianacce in Tuscany is located on the Mediterranean coast: from the terrace you can see the water. It's a perfect spot to visit the beautiful cities of Siena, Lucca and Volterra from. And of course you'll have to go see the Tower of Pisa. The campsite has a small supermarket and there's the option to rent a bike. View all 3-star campsites in Italy.
3-star campsite Spain
The Spanish costa is also perfect to enjoy a holiday on a 3-star campsite. Take for instance campsite El Garrofer in Sitges, just South of Barcelona. The swimming pool is surrounded by a spacious field that's partially shaded: perfect for reading a book on your lounge chair whilst the kids are playing in the water. In the evening you'll have a lovely dinner at the campsite's restaurant.
In and around the popular beach town Lloret de Mar we offer multiple 3-star campsites. For example family campsite Tucan, which is located just walking distance from the beach. From the campsite you look out over the mountains. Kids enjoy themselves in the swimming pool with slides. View all 3-star campsites in Spain.
3-star campsite in Croatia
For a few years now, Croatia has proven to be an amazing holiday destination. Sun, sea, sand, beautiful cities and delicious food: the perfect holiday spot for all ages. The most Southerly point of Krk island is where you will find 3-star campsite Baška Beach Resort. The name even suggests it: this campsite resort is situated directly on the beach. You won't have to go far for your daily needs: there is a snackbar, a restaurant, a pizza place, ice cream shop, a supermarket, a souvenir shop – and much more. The kids will enjoy the waterpark. View all 3-star campsites in Croatia.
Book your holiday on of Roan's 3-star campsites here.
3 star campsite in the Netherlands
Discover the holiday atmosphere in the Netherlands! Enjoy beautiful nature, culture and hospitality at the 3-star campsite Het Genieten. The perfect balance between comfort and nature experience makes it an ideal choice for families, couples and individual travellers. Excellent facilities and attractive surroundings on the Loonse and Drunense Dunes make this campsite irresistible!
Book your holiday here at our 3-star campsite in the Netherlands; Het Genieten!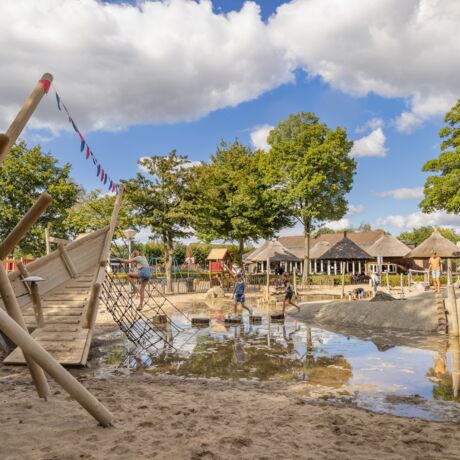 What makes a campsite a 3-star campsite?
A campsites is given points for the facilities it has. These points are all added up and this results in a star-classification. However, Italy, France and Croatia have their own way of granting stars. Because many countries have their own guidelines, it's always a bit tricky to compare. We'd like to explain the procedures to you in our special blog.