Inspiration weeks - Croatia
Croatia is a sunny holiday destination that is becoming increasingly popular! With over 1800 km of coastline and 1200 islands, Croatia is the perfect sun-sea beach destination. In addition to the beautiful coast, Croatia also has mountain ranges and wonderful nature reserves around the capital Zagreb. A relatively small country with so many different landscapes is something you will not often see!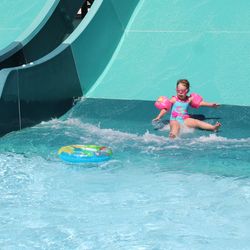 We really enjoyed our holiday at Camping Cikat in Mali Losinj, Croatia.
The accommodation was to our complete satisfaction and the employee on site was very enthusiastic. We highly recommend the campsite, the accommodation as well as Roan Luxury Camping Holidays for families with small children.
1
Zaton Holiday Resort
Croatia - Dalmatia - Zadar
This destination in Dalmatia is one of the best campsites in this Croatian province: Zaton Holiday Resort is one of the most luxurious campsites of Croatia! The campsite is easy to reach via the highway to Zadar.  Swimming facilities at Zaton Holiday Resort Campsite Zaton Holiday Resort is a re
Fabulous pool complex with fun water features
Shopping promenade & restaurants at the campsite
A short walk from the picturesque village of Nin
Check out campsite
2
Park Umag
Croatia - Istria - Umag
The spacious camping Park Umag is located in a beautiful region of Croatia, in the province of Istria, direct on the Adriatic Sea. The camping has a lovely pool complex with a waterfall and a jacuzzi and they are also adding a new complex with water activity areas and slides. From the camping, you a
2 cool pool complexes in the campground
Mobile homes on immaculate, spacious pitches
Visit Istralandia aqua park!
Check out campsite
3
Baška Beach Camping Resort
Croatia - Krk - Baška
When your kids see the pool at Baška Beach Camping Resort (formerly Zablaće Camping Resort) with its two slides, they won't want to leave! This camping is right on a 1800m long pebble beach, making it an ideal site for beach fans. The resort is located at the most southerly point of the island of Kr
Children's water park with 2 slides
Stunning view of the sea and surrounding hills
Located right on Vela Plaza beach
Check out campsite