Midweek camping
Want to go away together and enjoy a mini break that feels like a long holiday? Book a midweek camping with Roan. Will you choose a city trip or do you prefer some time in nature to really unwind and get away from your everyday life? We offer luxury campsites in the most beautiful locations; either directly by the sea or close to a city, there is something for everyone! Whether you choose to go to the Netherlands or Luxembourg for a midweek, you will always find a great accommodation that ticks all your boxes. Book your midweek camping trip with Roan Luxury Camping Holidays and enjoy a mini break in a luxury accommodation.
Other great campsites for you
A midweek camping in the Netherlands
Looking for a great campsite in the Netherlands for a midweek camping with the whole family? Then you're in the right place.
Want to recharge surrounded by nature? Book a short trip to campsite TerSpegelt in the Brabantse Kempen. You can fully unwind in the indoor 'sterrenstrand' or enjoy the fun water sport activities in one of the many recreational lakes. As well as an enthusiastic animation team, there is a bmx track, a petting zoo and a large sports field. You won't be bored for a moment during your midweek camping trip in Brabant.
Curious what other campsites you can book in the Netherlands for a midweek trip? Have a look at our luxury campsites here and choose your favourite!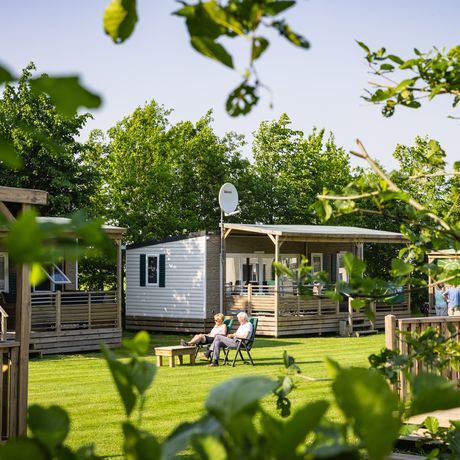 Midweek camping in Luxembourg
Would you like to go on a short holiday abroad, but still close to home? Consider booking a midweek camping trip to Luxembourg and enjoy the lovely holiday feels. Camping Birkelt in the beautiful Mullerthal, also known as 'little Switzerland', offers a true getaway. The campsite is a great place to go on bike- and hike tours from and Luxembourg City with all its cultural treasures is just around the corner. You can take a dive into the heated indoor-/outdoor pool and if you don't feel like cooking, you can enjoy a nice meal in the campsite's restaurant. During a midweek camping trip in Luxembourg you enjoy some real quality time with the whole family.
Book a campsite for a midweek camping
Want to get away for a few days and enjoy the ultimate holiday feeling? Book a midweek camping trip with Roan and choose your favourite accommodation from our lodgetents and mobile homes. All of our accommodations have their own bathroom with toilet. The kitchen, living room and bedrooms are all fully equipped. You enjoy the true camping experience at an affordable price on our campsites without compromising on quality and comfort. Rather book a lodgetent or mobile home under the Mediterranean sun for a midweek? That's possible too! View our full range here and choose the campsite and accommodation that ticks all your boxes.