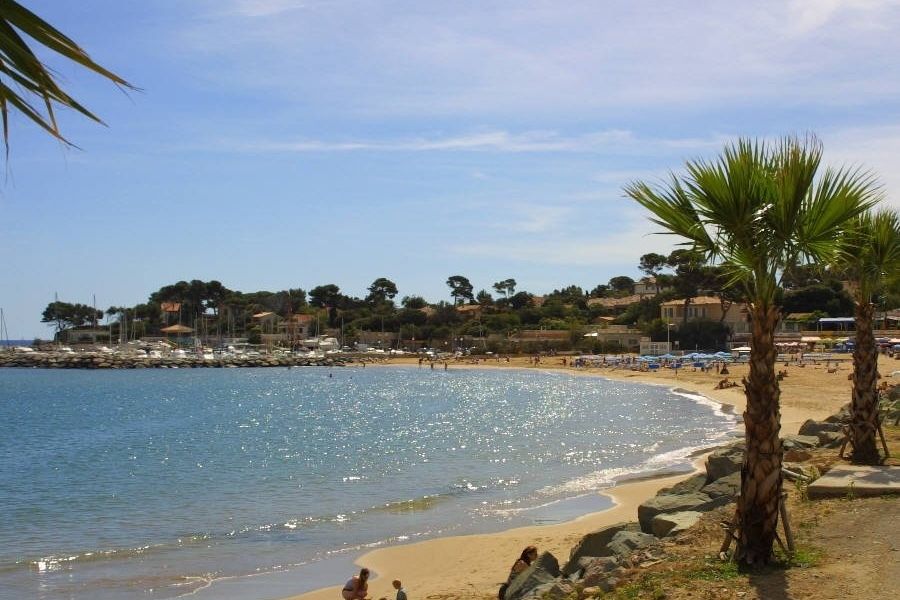 Camping in St. Aygulf
Saint Aygulf is a seaside town in the French region Provence-Alpes-Côte d'Azur. This region in the south of France is a great place to spend your holiday. With Roan Camping Holidays you have the choice of several campsings in St. Aygulf where you could stay during your camping holiday. You could book a camping in St. Aygulf easily and quickly online with Roan Camping Holidays. This is not only advantageous, it also gives a lot of holiday fun.
Domaine de la Noguière
France - South of France - Côte d'Azur - Le Muy
Swimming pools on 2 levels with various slides
Entertainment available all season
Stunning beaches of Fréjus just 20 minutes away
Domaine des Naïades
France - South of France - Côte d'Azur - Grimaud
Great pool complex with slides and kiddies' pool
Entertainment during peak season
Saint Tropez can be reached by ferry
Sat 09 Jul - Sat 16 Jul
Before £1,338.13
Now £1,144.12
Thu 07 Jul - Thu 14 Jul
Before £1,705.94
Now £1,456.76
La Pierre Verte
France - South of France - Côte d'Azur - Fréjus
2 pools with a slide and separate kids' pool
Our mobile homes are near the entertainment area
Visit the famous town of Saint Tropez
Other great campsites for you
Les Mouettes
France - Brittany - Carantec
Large water park with 3 long slides
Mobile homes on beautiful, spacious pitches
Visit the golf course at Carantec seaside resort
Domaine des Ormes
France - Brittany - Dol de Bretagne
Fantastic pool complex and large lake
Lots of sports facilities and good entertainment
Own 18-hole golf course
La Croix du Vieux Pont
France - Picardy - Berny Rivière
Great swimming pool with long slides
Mobile homes located on beautiful grassy pitches
Located on Aisne River in stunning surroundings
Beautiful surroundings
Spending your holiday at a camping in St. Aygulf means enjoying its beautiful environment. You are surrounded by beautiful vineyards, but also the beach is nearby. Besides the vineyards and the beach, it is worth visiting the cities of Cannes and St.Tropez where you can shop endlessly. So to conclude: book a camping in Saint Aygulf and enjoy a well-deserved French holiday!