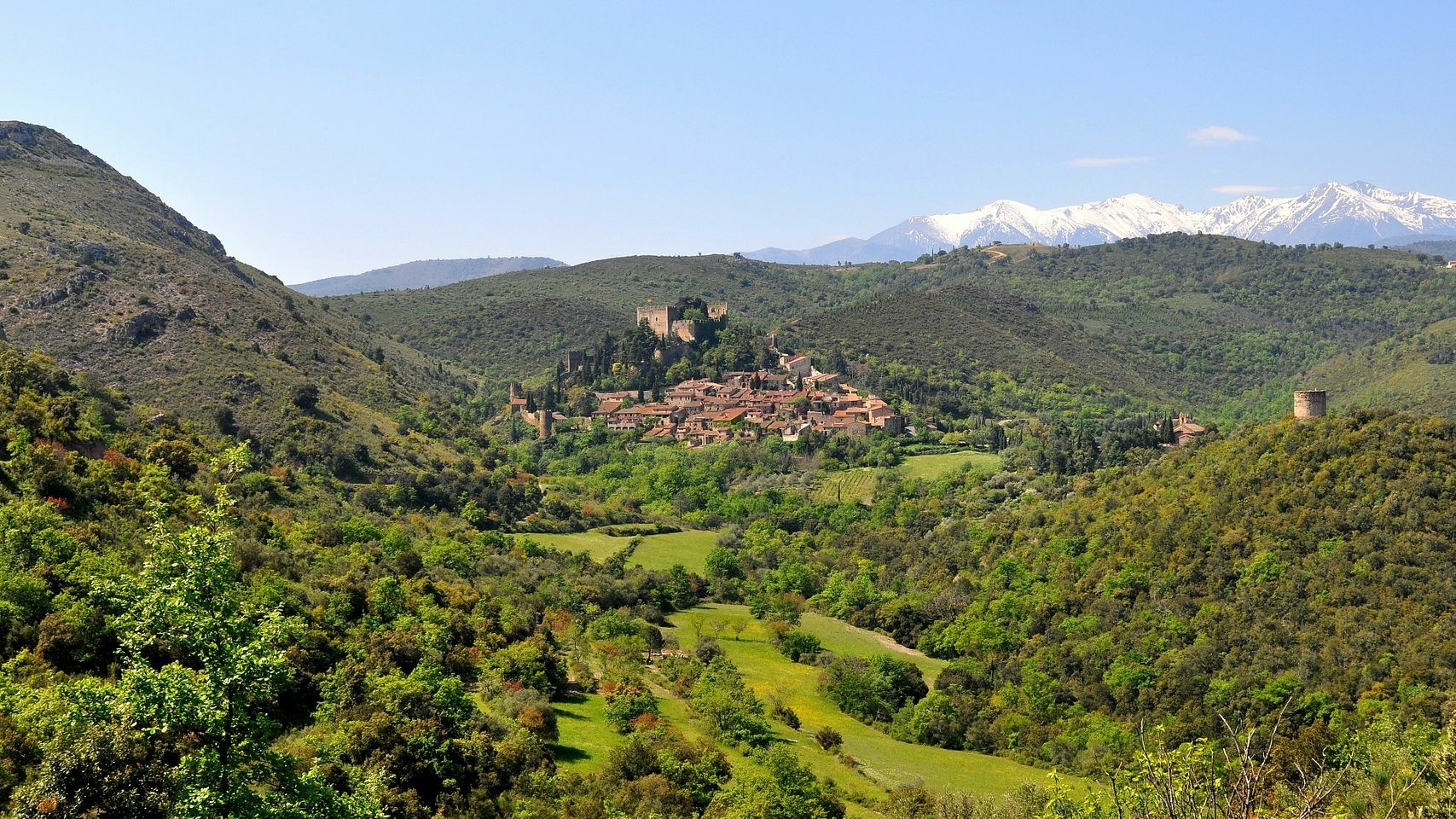 Camping Pyrenees
The French Pyrenees are a well-known mountain range in the south of France, forming a natural border between France and Spain.This expansive mountain range spans a distance of about 430 kilometres and is known for its beautiful ski slopes in winter and its lush, green landscapes in spring. Great places to visit during your camping holiday in the Pyrenees are the charming little towns of Luz St. Sauveur and Cauterets, and of course, Lourdes, the largest Catholic pilgrimage site in France.
1 campings found in Pyrenees
Les Trois Vallées
France - South of France - Pyrenees - Argèles-Gazost
Unique swimming pool complex with 4 long slides
Full entertainment programme for all ages
Lourdes pilgrimage site only 10 minutes away
Other great campsites for you
Les Mouettes
France - Brittany - Carantec
Large water park with 3 long slides
Mobile homes on beautiful, spacious pitches
Visit the golf course at Carantec seaside resort
Domaine des Ormes
France - Brittany - Dol de Bretagne
Fantastic pool complex and large lake
Lots of sports facilities and good entertainment
Own 18-hole golf course
La Croix du Vieux Pont
France - Picardy - Berny Rivière
Great swimming pool with long slides
Mobile homes located on beautiful grassy pitches
Located on Aisne River in stunning surroundings
Our campsites in the Pyrenees
Les Trois Vallées is a beautiful campsite situated in the middle of the Pyrenees, just 10 minutes from the famous pilgrimage site of Lourdes. The campsite is equipped with a unique swimming pool complex, including indoor and outdoor pools, slides and rapids. You are guaranteed to have a truly wonderful holiday in the Pyrenees with Roan.
Our accommodations
Do you like camping in sheer luxury at a campsite that has fantastic facilities and lacks nothing? If so, then Les Trois Vallées campsite is the ideal choice for you! This deluxe campsite has 2 types of luxury three-bedroomed mobile homes available for you, namely the Prestige Lounge and Vision Lounge models. Both mobile homes include satellite TV with Dutch channels, a dishwasher, free air conditioning and a luxurious lounge veranda with lounge sofa and comfortable cushions.
Are you finding it difficult to make a choice or do you simply want to find out more about our special offers? Please call us or email us for further information about our campsite in the Pyrenees.